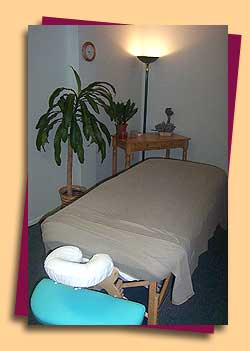 At Healing Hands, We Offer. . .

Swedish or Relaxation massage.
Deep tissue massage, which is soothing to aching muscles.
Neuromuscular or Medical massage which treats a particular ailment such as headache, tennis elbow, knee pain, stiff back or neck, etc.
Increases flexibility.
Massage reduces stress and relaxes the mind and body.
Eliminates toxins from the body.
Improves circulation of blood and lymph fluids.
Contributes to health maintenance.
Provides a sense of well being
IT FEELS GOOD!



Massage
Buy 6 One Hour massages, get 1 hour free. $390
Buy 3 One Hour massages, get 1/2 hour free. $195
Buy 10 One Hour massages, get 1 hour and 45 minute free. $650
Chiropractic
Buy 10 Adjustments, get 2 adjustments free. $400
More Packages Available for Massage and Chiropractic!
Gift Certificates Available!
MM 13796

Please note: Prices subject to change.
Last Updated: July 25, 2013